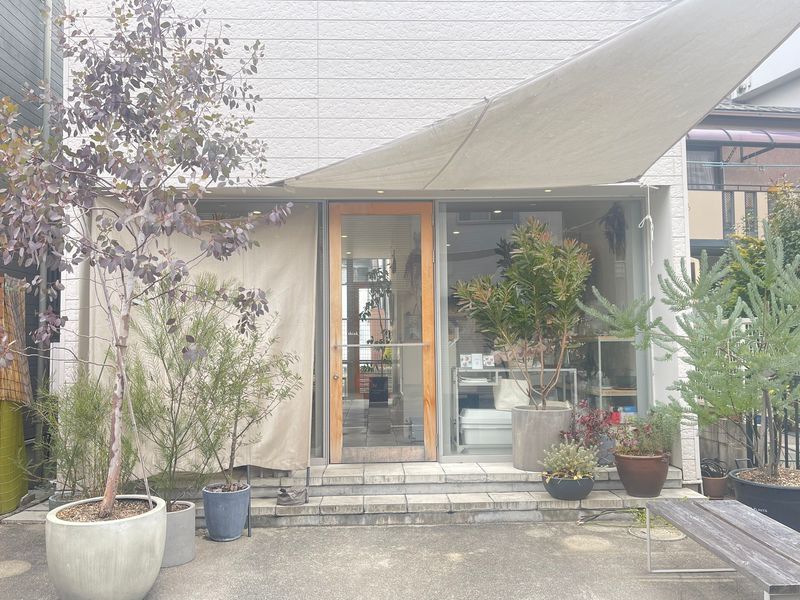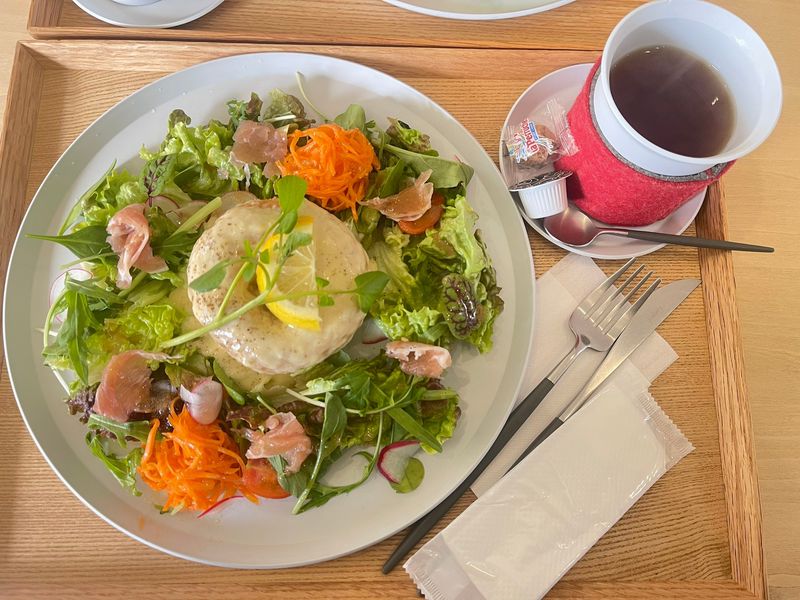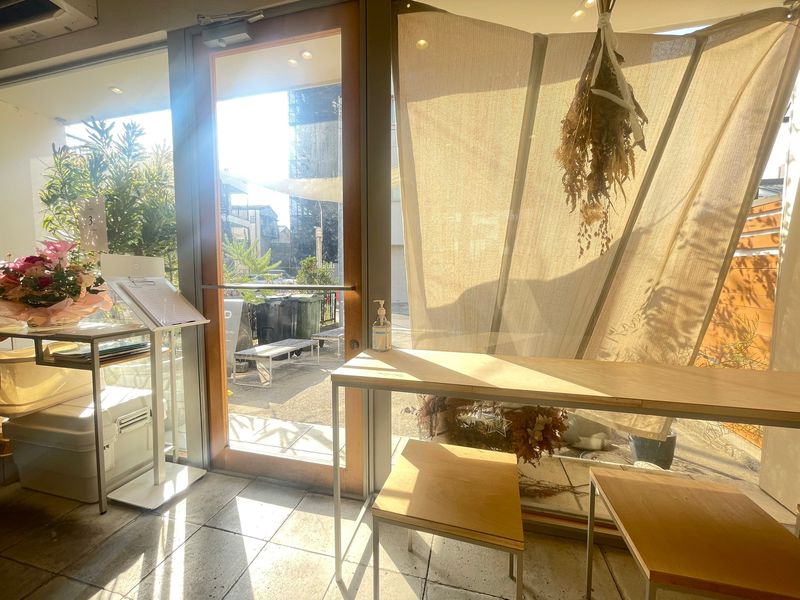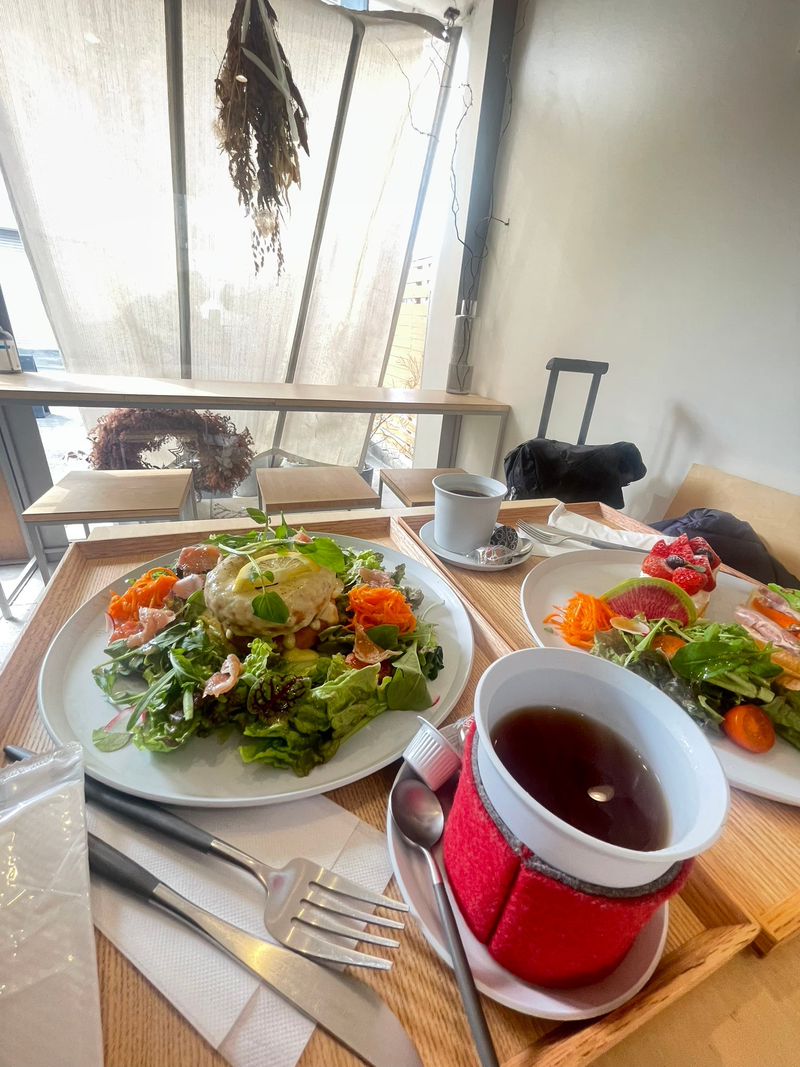 Address:Aichi, Toyota, Nishimachi, 2 Chome−50
Tel:0565-41-4195
Hours:9:00-17:00
Closed:Tuesday
Map
豊田市駅から歩いて3分で着くカフェです。細い道を通って行きます。小さなお店ですが、中は外からの光が差し込み綺麗な空間です。若い女性に人気の場所。このカフェは、サラダが美味しいので健康的で本当に美味しい料理を食べたい人にも人気です。朝はモーニングメニューがあります。1000円くらいの料理に220円で紅茶かコーヒーをつけることができます。
It is a cafe that can be reached in 3 minutes on foot from Toyotashi Station. Go through a narrow road. It's a small shop, but the inside is a beautiful space with light coming in from the outside. A popular place for young women. This cafe is also popular with people who want to eat healthy and really delicious food because the salads are delicious. There is a morning menu in the morning. You can add tea or coffee for 220 yen to a dish that costs about 1000 yen.
从丰田市站步行3分钟即可到达的咖啡厅。穿过一条窄路。这是一家小商店,但里面是一个美丽的空间,光线从外面进来。年轻女性的热门去处。这家咖啡馆也很受想要吃健康和真正美味食物的人们的欢迎,因为沙拉很美味。早上有早间菜单。 1000日元左右的菜品可以加220日元的茶或咖啡。
도요타시역에서 걸어서 3분만에 도착하는 카페입니다. 얇은 길을 지나갑니다. 작은 가게입니다만, 안은 밖으로부터의 빛이 꽂아 깨끗한 공간입니다. 젊은 여성에게 인기있는 장소. 이 카페는 샐러드가 맛있기 때문에 건강하고 정말 맛있는 요리를 먹고 싶은 사람에게도 인기입니다. 아침에는 아침 메뉴가 있습니다. 1000엔 정도의 요리에 220엔으로 차나 커피를 붙일 수 있습니다.
เป็นร้านกาแฟที่สามารถเดินจากสถานี Toyotashi ได้ภายใน 3 นาที ไปตามถนนแคบๆ เป็นร้านเล็กๆ แต่ข้างในสวย มีแสงส่องเข้ามาจากข้างนอก สถานที่ยอดนิยมสำหรับหญิงสาว คาเฟ่แห่งนี้ยังเป็นที่นิยมในหมู่ผู้ที่ต้องการทานอาหารเพื่อสุขภาพและอร่อยจริงๆ เพราะสลัดนั้นอร่อย ตอนเช้ามีเมนูเช้า คุณสามารถเพิ่มชาหรือกาแฟในราคา 220 เยนในจานที่มีราคาประมาณ 1,000 เยน
É um café que pode ser alcançado em 3 minutos a pé da Estação Toyotashi. Passe por uma estrada estreita. É uma loja pequena, mas o interior é um espaço bonito com luz a entrar pelo exterior. Um lugar popular para mulheres jovens. Este café também é popular entre as pessoas que querem comer comida saudável e realmente deliciosa porque as saladas são deliciosas. Há um menu matinal pela manhã. Você pode adicionar chá ou café por 220 ienes a um prato que custa cerca de 1000 ienes.