Basic information Childcare Support Center "Aiai" in Toyota city
| | |
| --- | --- |
| | Toyota Childcare Comprehensive Support Center Aiai |
| | 1-57-1 Wakamiya-cho, Toyota City T-FACE 9F, Building A |
| | 10:00-18:00 |
| | Tuesdays, New Year holidays |
| | 3-hour free parking available (authentication machine is available at Aiai Reception) |
| | 1 minute from Meitetsu Toyotashi Station and Aichi Loop Railway Shin-Toyota Station. |
| | There is a stroller storage area and lockers where you can breastfeed and change diapers. |
| | There are toys, playground equipment, and craft corners. |
| | tel: 0565-37-7071 |
Toyota Cat
Aiai is located on the 9th floor of the T-face building at Toyotashi Station.
There is an elevator so you can go with a stroller.
For parking, you can use the 3-hour free parking around Toyotashi Station. Let's get it authenticated at the reception desk of Aiai.http://tm-freeparking.com/ .
Useful Japanese
Excuse me

すみません 
Sumimasen

Could you validate my parking ticket, please?

駐車券の認証をしていただいてもよいですか?お願いします。
Chuushaken no ninshouwo shiteitadaitemo yoidesuka? Onegai shimasu.

Thank you

ありがとうございます。
Arigatou gozaimasu.
Why is Aiai so popular for families with small children?
These are 8 reasons why "Aiai" is so popular in Toyota City!
free
Space for lunch
brothers can play
Fully air-conditioned
Diaper change, breastfeeding OK
can shop
near the station
free parking
And there are many events at Aiai and the staff are very kind.
The restrooms and nursing rooms are clean, and I often played with my kids when they were small.
3 tips to enjoy AIAI with your kids
Play!
Aiai was renovated in November 2018 and has become a playground with a gentle atmosphere that uses plenty of wood.
The children loved the previous Aiai, but what I like about the new Aiai is that there are many flooring spaces where moms and children can sit and chat.
There are also wooden toys and warm wooden playground equipment, so it's a relief to come here after a hectic day.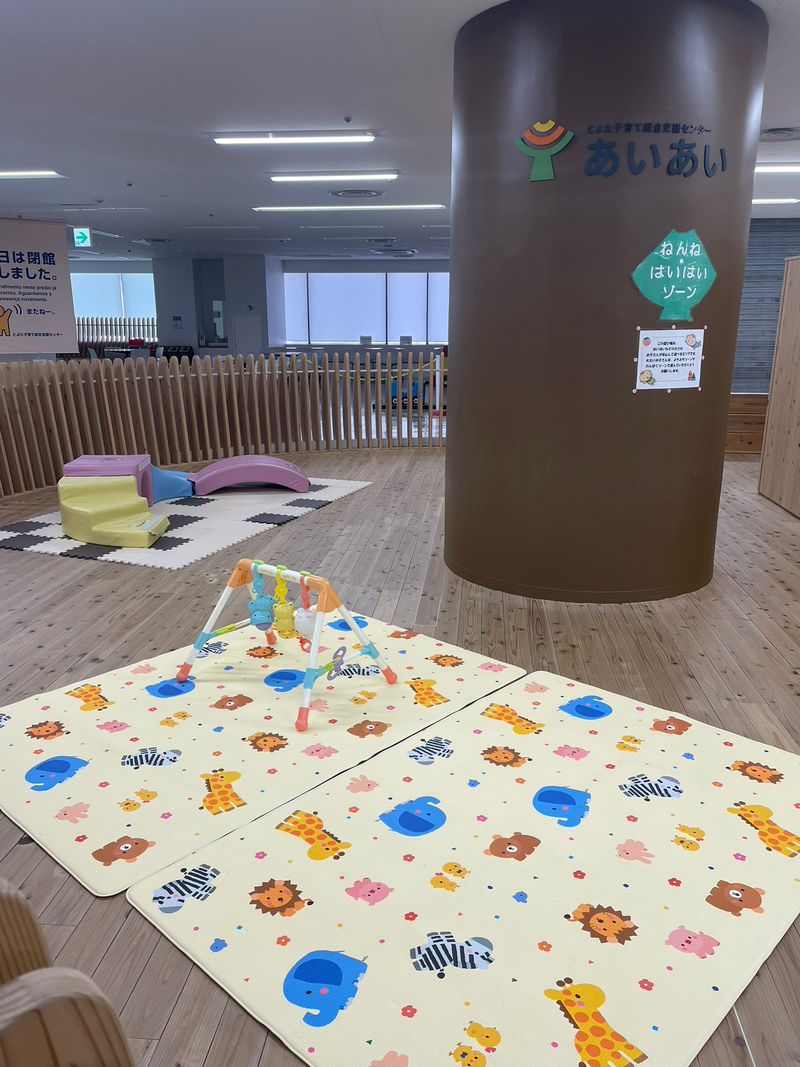 Aiai Hiroba every Friday is fun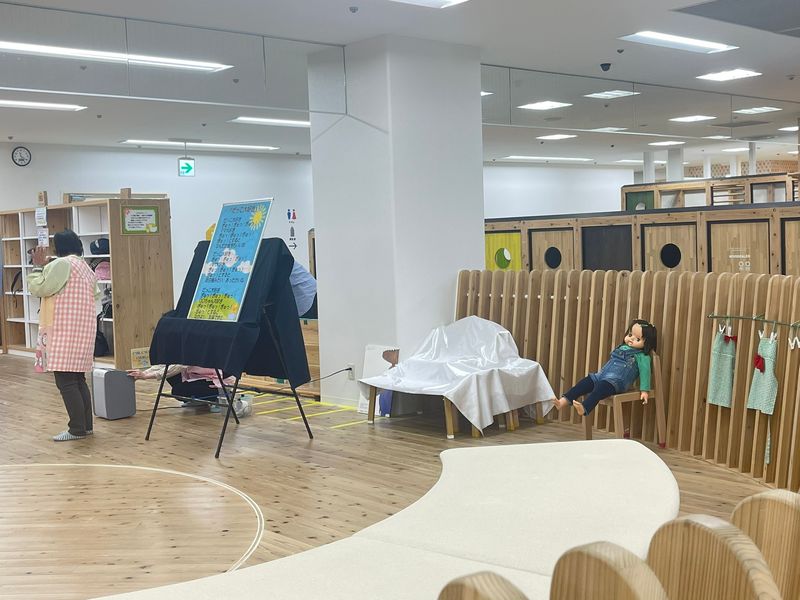 They hold an event called "Aiai Hiroba" on every Friday. This event is free and for 15-minute fun time in the Aiai Toddler Zone.
The staff will entertain kids and moms with hand games, petting games, large picture books, and a panel theater.
Aiai Hiroba does not require a reservation .
Experience !
In "Aiai", parents and children can do handicrafts.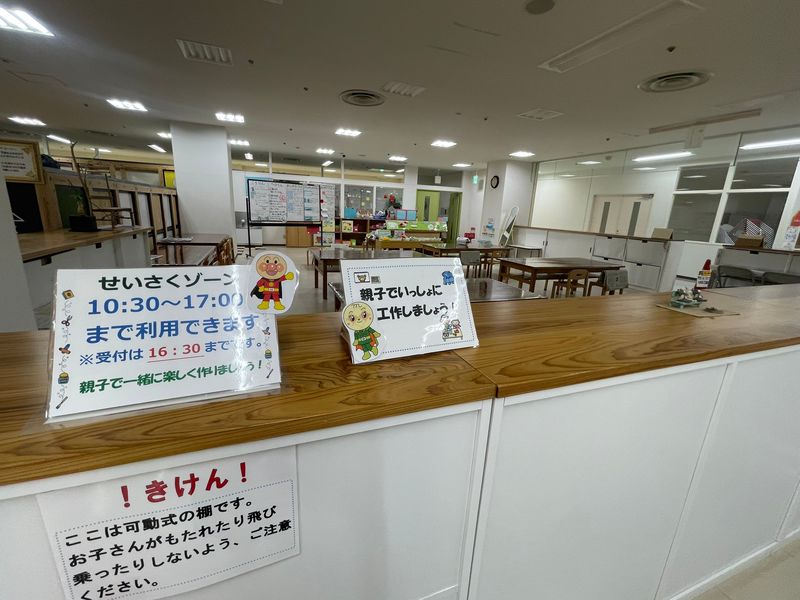 Your kid can choose and make their favorite crafts with one piece a day, so they can choose and make your favorite things every time you go! (It's free)
Handi craft programs change every month.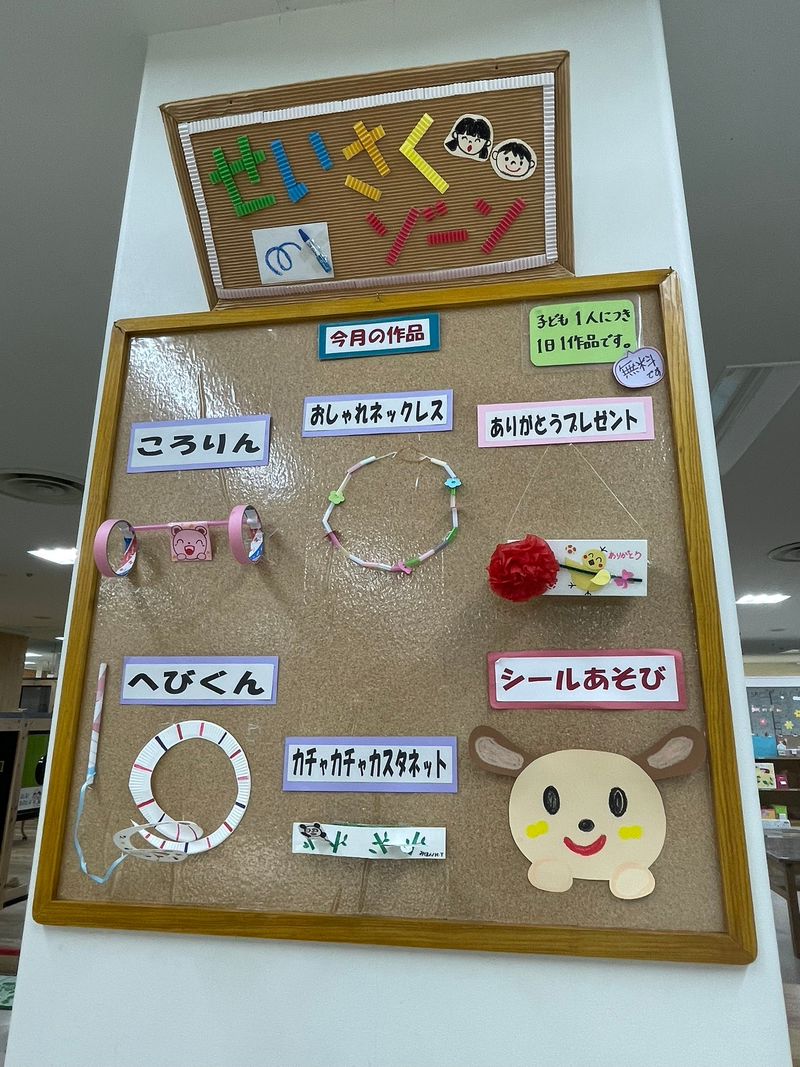 While my older daughter was working on her art work, my younger enjoyed drawing. Because making something was still difficult for her that time. They can borrow crayons and paper.
Events in AiAI
There are various events every month and every week.
The schedule is posted on the bulletin board.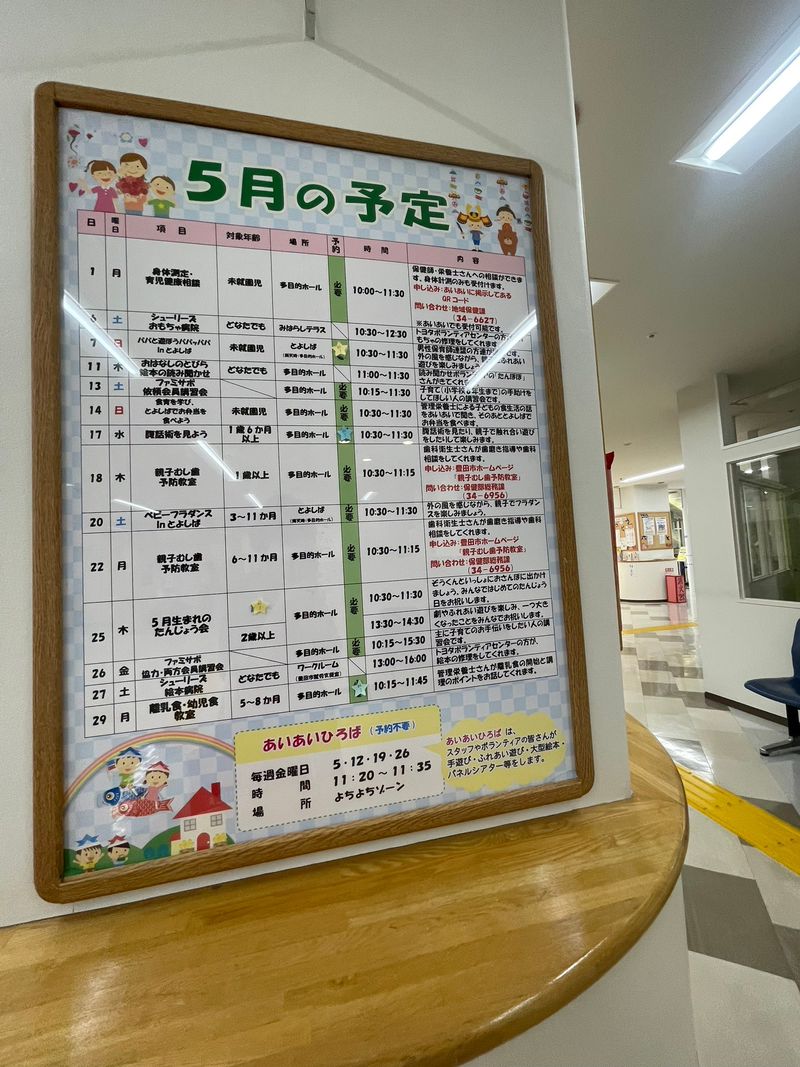 Monthly bulletin contains information on the events of the child-rearing support center in Toyota Niai Aiya and the city.

Many of them require reservations, so if you're interested, check out Toyota Newsletter!

PR Toyota ▶︎ https://www.city.toyota.aichi.jp/shisei/koho/kohotoyota/index.html
Relax and feel ease
Aiai is a prepared the everythig that Moms and Babies need!
When you arrive, put the stroller in the storage area next to the escalator so that it is easy to play.
There is also a tag saying "This cart is used", so it is safe to hang it.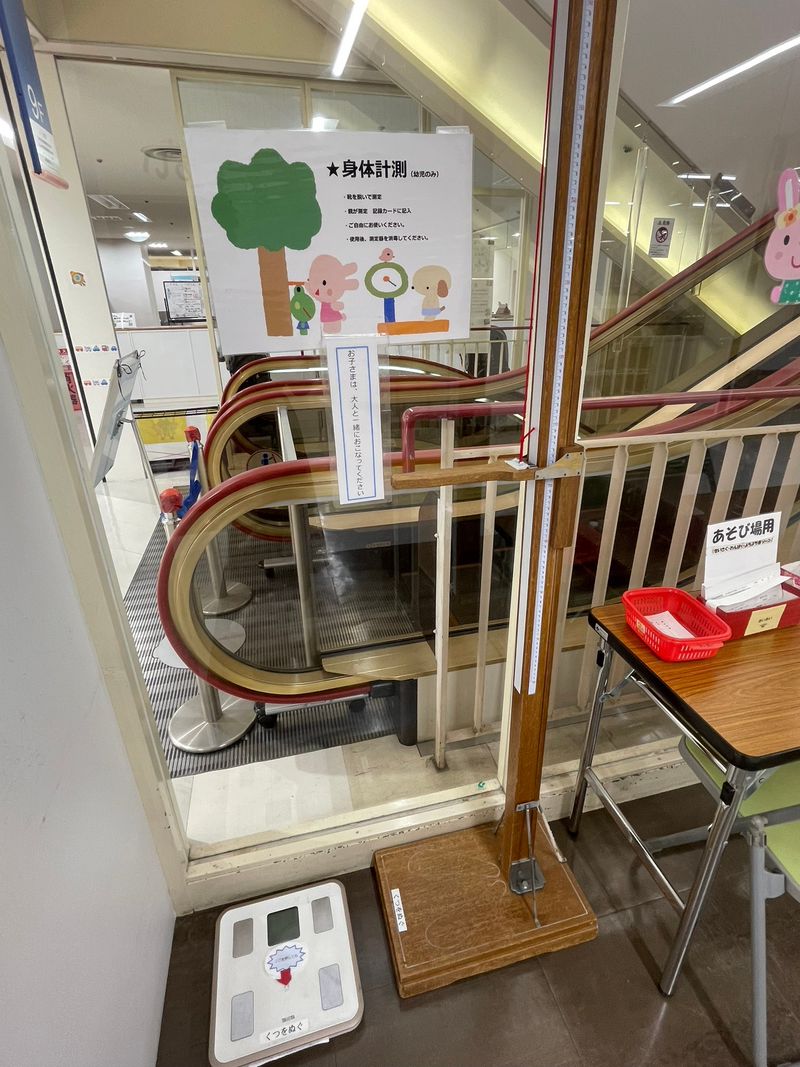 Breastfeeding and diaper changing
There is also a nursing room, a toilet for children, and a changing table for changing diapers.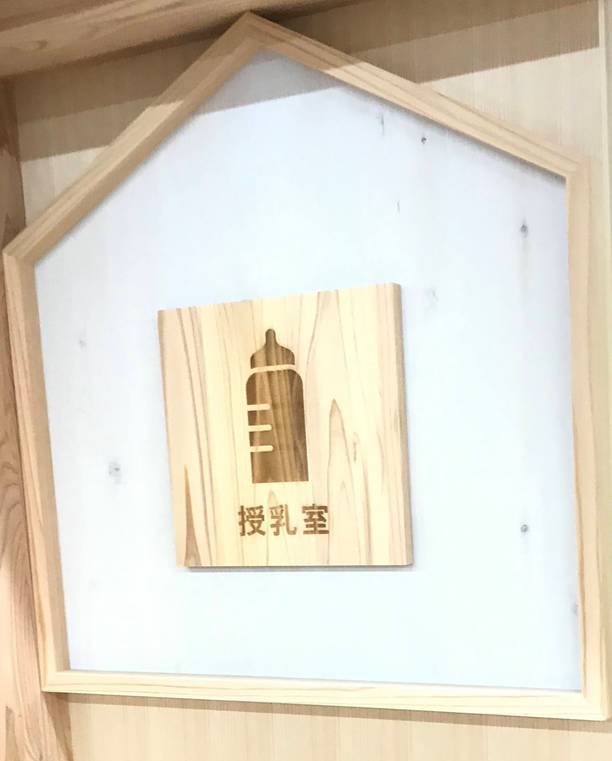 You and kids can bring your lunch box
Next to Aiai, there is a resting space called Miharashi Terrace where you can eat and drink.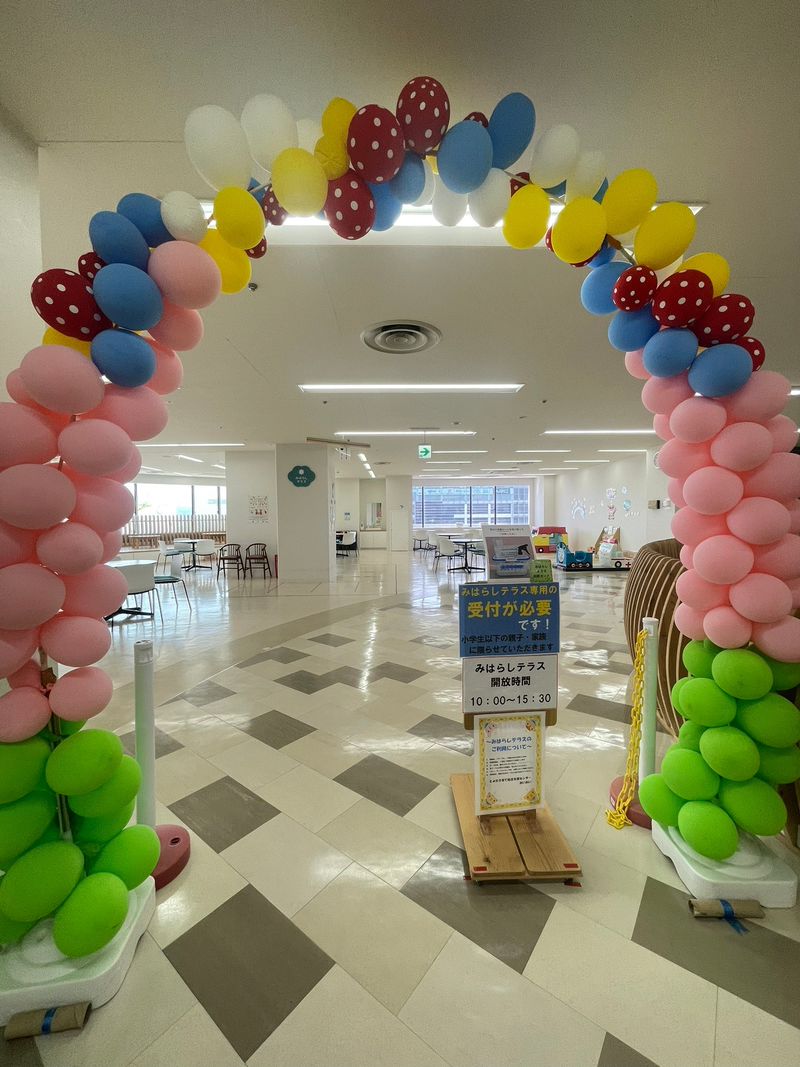 You can write your name on the paper at the reception and receive a disinfection set to use.
Usage may change due to infectious disease circumstances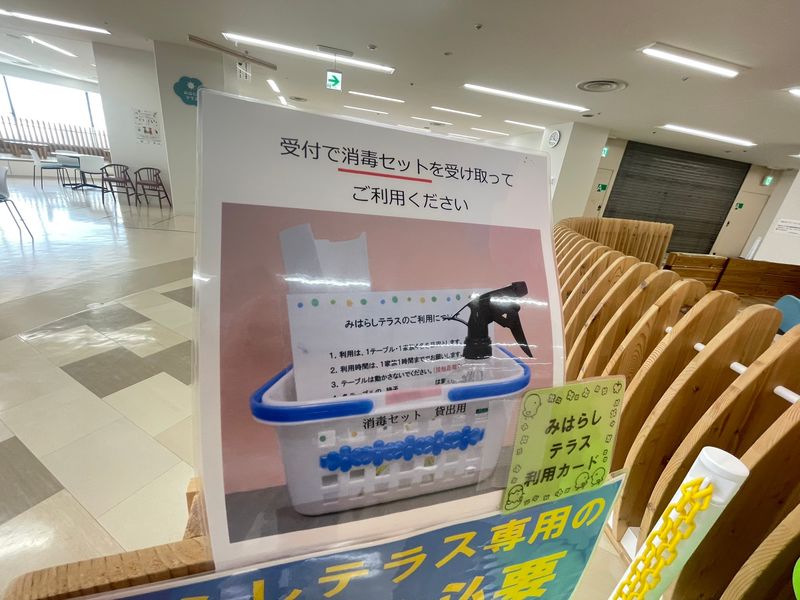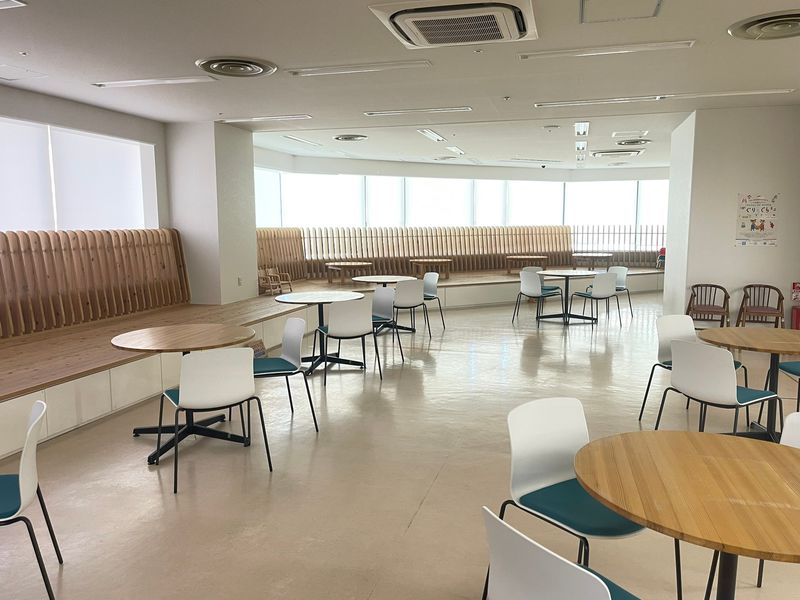 Toyota Cat
Have you ever been to Aiai?