豊田市には、日本の料理が食べられるお店、皆さんの国にもあるようなファーストフード、世界各国の料理が食べられる外国人による外国の料理のお店があります。
若い学生はマクドナルドで食べること、家族はショッピングモールのフードコートと呼ばれる食堂のような場所で好きなものを食べることが多いです。スターバックスのような洗練されたカフェも人気です。
おしゃれなカフェは女性に人気で、お店のインスタグラムでメニューをチェックすることができます。
年轻的学生经常去麦当劳吃饭,家庭也经常在商场的美食广场等地方吃他们喜欢的东西。
星巴克等精致的咖啡馆也很受欢迎。
这家时尚的咖啡馆很受女性欢迎,您可以在商店的 Instagram 上查看菜单。
어린 학생들은 맥도날드에서 먹고, 가족은 쇼핑몰의 푸드 코트라고 불리는 식당과 같은 장소에서 좋아하는 것을 먹는 경우가 많습니다. 스타벅스 같은 세련된 카페도 인기입니다.
세련된 카페는 여성에게 인기가 있으며, 가게의 인스타그램에서 메뉴를 확인할 수 있습니다.
Các sinh viên trẻ tuổi thường ăn ở McDonald's, và các gia đình thường ăn những gì họ thích ở những nơi như khu ẩm thực trong trung tâm mua sắm.
Các quán cà phê tinh tế như Starbucks cũng rất phổ biến. Quán cà phê phong cách được phái nữ yêu thích và bạn có thể xem thực đơn trên Instagram của quán.
Young students often eat at McDonald's, and families often eat what they like at places like food courts in shopping malls. Sophisticated cafes like Starbucks are also popular.
The stylish cafe is popular with women, and you can check the menu on the shop's Instagram.
Estudantes jovens costumam comer no McDonald's, e as famílias costumam comer o que gostam em lugares como praças de alimentação em shoppings.
Cafés sofisticados como o Starbucks também são populares. O elegante café é popular entre as mulheres, e você pode conferir o cardápio no Instagram da loja.
Toyota Cat
If you want to buy a Japanese sake, I recommend you these ones.
お酒の専門店リカマン
¥5,400
(2023/02/05 20:11時点 | Amazon調べ)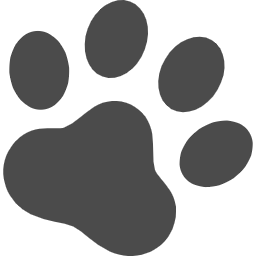 ポチップ
International cuisine in Toyota city
Thanisara🇹🇭
– 〒471-0025 Aichi, Toyota, Nishimachi, 5 Chome−5 VITSToyota town 4F
Subhakamana Restaurant🇳🇵🇮🇳🇻🇳
〒471-0026 Aichi, Toyota, Wakamiyacho, 1 Chome−57−1 T-FACE B-9F
Machu Picchu🇵🇪
〒470-0342 Aichi, Toyota, Oshimizucho, Oshimizu−49
Asian Kitchen Malati 🇮🇳🇳🇵
1 Chome-140 Kitamachi, Toyota, Aichi 471-0027
Japanese fast food
Katsuya
Rice bowl topped with pork cutlet and egg
3 Chome-3-2 Maedacho, Toyota, Aichi 471-0874
Tendon Tenya
A bowl of rice topped with deep fried fish and vegetables
〒470-0343 Aichi, Toyota, Josuicho, Minamidaira−70−1
なか卯
¥3,780
(2023/02/05 20:13時点 | Amazon調べ)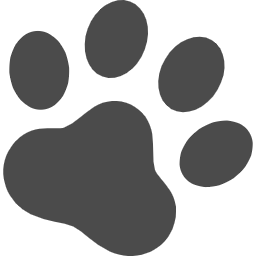 ポチップ
Sushi
Kurazushi Toyota Uehara
〒470-0341 Aichi, Toyota, Uwaharacho, Itchoda−69−2
Kurazushi Toyota Nishiki-cho
〒471-0877 Aichi, Toyota, Nishikicho, 2 Chome−62−1
Japanese casual restaurants
Japanese noodle Sagami(Toyota Takahashi)
6 Chome-54-1 Asahimachi, Toyota, Aichi 471-0031
Washokuno Sato Toyota-shi Higashi I.C
Ishine-218 Oshikamocho, Toyota, Aichi 470-1207
Yakiniku(Grilled meat)
Yakiniku Zakuro
〒471-0874 Aichi, Toyota, Maedacho, 3 Chome−38−3
Ushiaburi
〒471-0026 Aichi, Toyota, Wakamiyacho, 1 Chome−57−1 T-FACE B館 11F
Cafe
Cafe Concession
1 Chome-27-2 Wakamiyacho, Toyota, Aichi 471-0026
Tully's Coffee
〒471-0027 Aichi, Toyota, Kitamachi, 1 Chome−140 GAZAビル 2F
PRONTO
〒471-0025 Aichi, Toyota, Kitamachi, 2−160 Como Square West 1F
Cafe double Toyota
3 Chome-45-3 Maruyamacho, Toyota, Aichi 471-0832
Fast food restaurants
Mcdonald
KFC