Typically when mothers are out and about with their little ones, they are carrying large bags. A stroller, a bag full of baby bottles, water bottles, a change of clothes for the child, diapers, a wallet, and a phone, just like going on a trip. And sometimes they even have a baby brother or sister with them.
Finding a restroom under these circumstances can be a challenge. It will be easier to act if you have information on restrooms and nursing rooms in advance.
And whether or not you can safely spend time with your baby in the restroom has a strong bearing on whether or not you will enjoy your outing.
Today, I would like to introduce you to some spots I found in Toyota City and Miyoshi City that can help you and your baby go out together!
ママ達が小さな子どもと一緒に外出をしている時って、荷物がいっぱい!ベビーカー、バッグの中には哺乳瓶、水筒、子供の着替え、オムツ、財布、スマホといった旅行に行くような大荷物。
さらには、赤ちゃんの兄や姉が一緒の時もありますよね。
このような状況でトイレを見つけるのは大変。事前にトイレと授乳室の情報を入手しておくと行動が楽になります。
そして、無事トイレで赤ちゃんと一緒に過ごすことができると外出も安心して楽しめますね!
Information about Baby room in Aichi
Toyota city 豊田市
Meglia GAZA store メグリアGAZA
Meglia Center GAZA
1-140 Kitacho, Toyota City, Aichi Prefecture
10:00-20:00
Opened all year round (except New Year's Day)
There is a private room where you can put a stroller in the women's restroom on each floor.
There is also a baby bed in the men's restroom on the 1st floor.
Nursing room, diaper changing table, water heater, sink, etc. are installed on the 3rd floor.
Men can also use it. However, the nursing room is for women only.
tel: 0565-37-3200
http://gaza.jp/
On the 1st floor of Gaza, there are grocery stores and take-out shops, so Meglia Center is nice for take a break.
Meglia is a slightly older building, but it has recently been renovated and the toilets are very clean.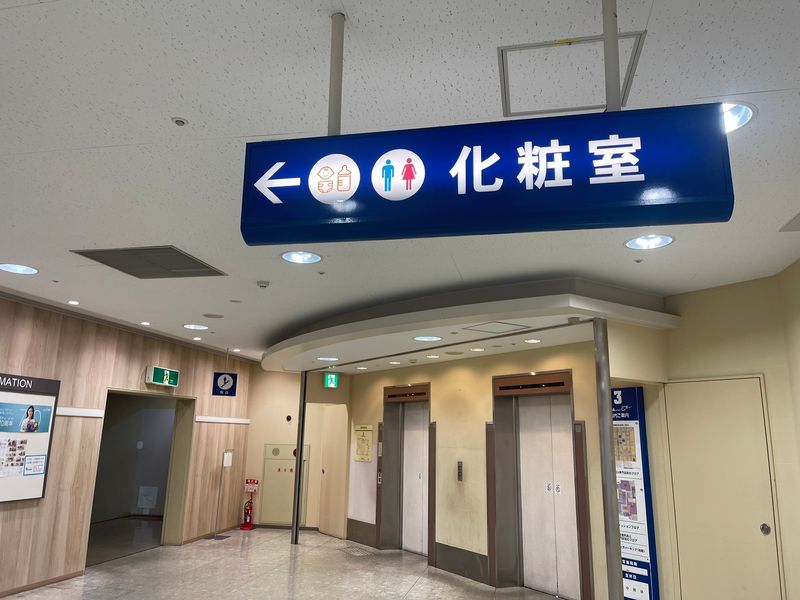 On the 3rd floor, there is a room called Family Room where you can breastfeed and change diapers.